Hey, guys! Welcome to Blogger Spotlight. This feature is going to contain interviews, guest post, and other fun stuff! So stay tuned for more fun in the future.
For this month's edition, I bring you a guest post by Marie @ Drizzle & Hurricane Books. So, without further ado…
---
Bookish locations I'd love to visit!
Books have this amazing power to take us away – literally. In the matter of a few pages, we can find ourselves immersed into a whole other world, and feeling confused whenever we look up again because WHERE has the fantastic world gone? Because, we, dreamers and readers, always need to escape a bit more, here's my little compilation of bookish locations I would love to visit – maybe for a couple days. Or months. Or, years, you know, to discover all of its treasures and gorgeousness.
The Londons from ADSOM / AGOS-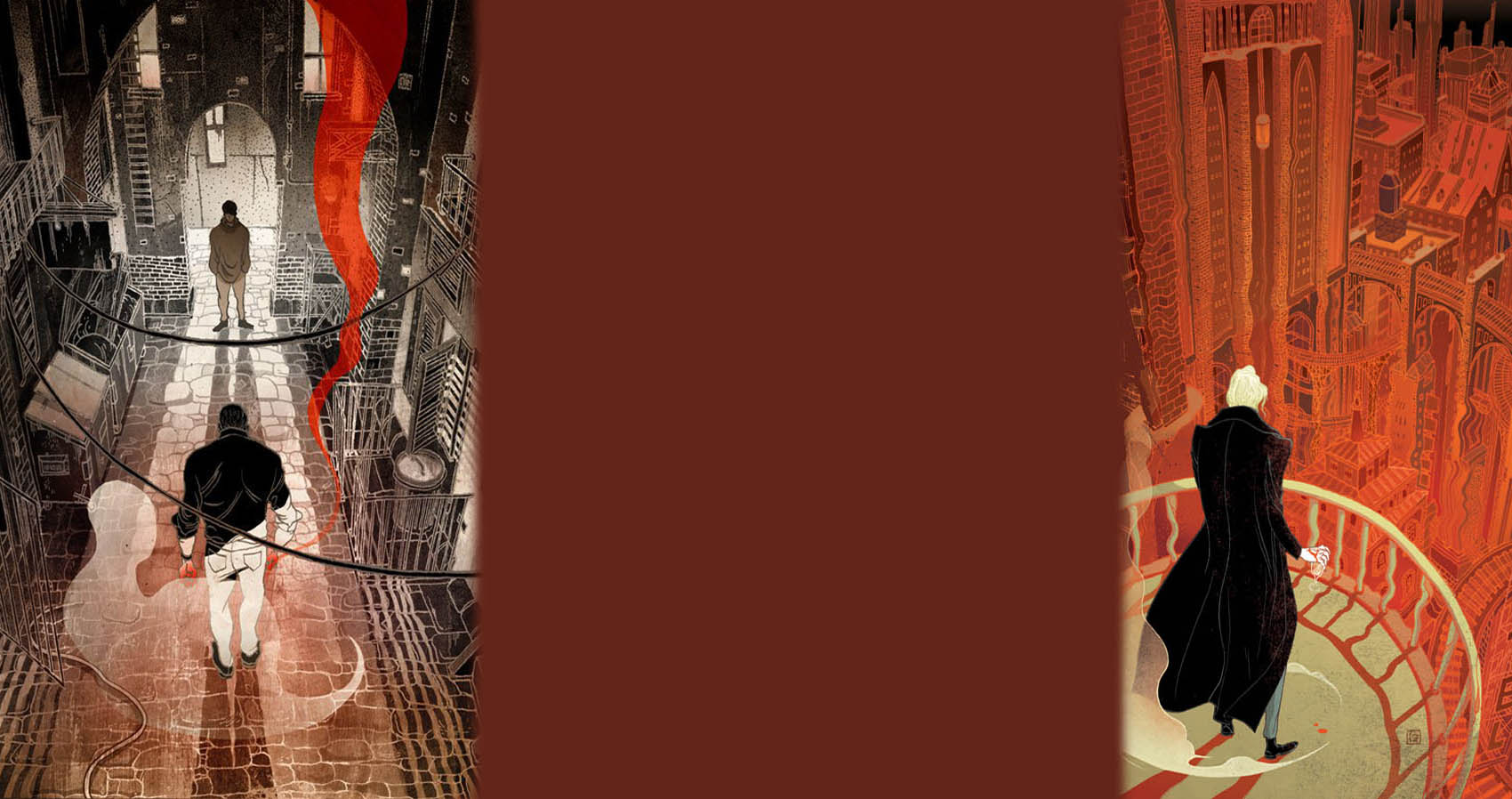 I don't know whether or not I should be talking singular, or plural on that one. I mean, if I'd love to visit Black London, I wouldn't want to stay even for one day. Just for one second, to see the creepiness of it all, maybe. Probably. Or maybe I'd be too much of a wuss to ever consider that happening. Okay so strike what I said before. SINGULAR here, because I want to dream here about the majestic, and incredible RED LONDON. This magic, these people, this overall feeling that anything can happen in the air. Plus, the thrill of the London city. AND the thrill of being in the same place as Kell and Rhy. I love these boys.
Cabeswater from The Raven Cycle-
A dream place, an impossible place, a gorgeous forest filled with possibilities, time-stopping moments and a sense of being completely out of the real world. For an escape, now Cabeswater is the perfect place. Also, if I just happen to run into one of these lovely Raven boys on my way here, well…I wouldn't be too mad about it.
Luna, from The Lunar Chronicles-
Funny thing: I am not the biggest fan of everything space-related – yet I picked Luna, so you're probably wondering why I'd want to leave Earth. There's something fascinating about Luna. Its people, its glamour, its way of living.
Hogwarts, from Harry Potter-
Pretty obvious pick, isn't it? But WHO never dreamed of visiting Hogwarts, walking in its halls, eating in its diner hall, cheering on a Quidditch game from the bleachers? Taking a stroll in the Forbidden Forest -or maybe not? It's already been said about a gazillion time, but J.K. Rowling created a world we all want to discover someday, going through the 9 ¾ platform at King's Cross Station.
I couldn't do a piece like that without mentioning my favorite book as a child, the His Dark Materials series. There are so many incredible things about the world-building in that series, I wouldn't even know where to start. I want the dirigeables, I want the daemons, I want the Oxford colleges and erudits. I want to visit the world where the possibilities seem endless.
---
So Marie and I both want to know, which of these places would you like to visit? Which ones would you like to avoid at all costs? What is, according to you, the book with one of the best world-buildings ever?